WHITE LOTUS HOLISTICS
REIKI Classes + Certifications
White Lotus Holistics offers certification classes/training in:
Usui Reiki Level I : The first level of Reiki is an introduction to Reiki and the field of energy healing. This is where you learn how it works, how to self-heal, and how it can benefit your life!
Usui Reiki Level II : The second level of Reiki is a practical guide and understanding on how to use the full potential of Reiki energy healing by improving your healing techniques. This is where you learn how to harness a stronger form of Reiki and channel it to someone else!
Usui Reiki Master Level : The third level of Reiki is the master level training. This is where you will learn the sacred symbols to activate all 3 Reiki levels!
Usui Reiki Master/Teacher Level : The fourth level of Reiki is the master teacher training that allows you to teach new Reiki students. This is where you will learn how to perform the attunements for all 3 Reiki levels!
ENROLL NOW →
Become a certified Reiki Practitioner...Learn to heal with your hands!
Anyone can learn Reiki—One need not have any special inclination towards healing, unique gifts, or prior experience. Instead it is simply the desire to help others, to advance on one's spiritual path, or an inner searching for wellbeing that serve as the only prerequisites for learning Reiki.
All students begin with the Reiki Level I training and then progress at their own pace through the other levels, if desired. Many students work with the teachings of each level for a while; integrating what they have learned and applying the techniques. White Lotus Holistics provides a quarterly Reiki Healing Circle which gives practitioners the opportunity to share & practice Reiki, both giving and receiving Reiki healings in a safe, intimate group setting.
With the completion of each Level of training, students receive certification as:
Reiki Practitioner (Level I)
Advanced Reiki Practitioner (Level II)
Reiki Master

(Level III)

Reiki Master/Teacher
White Lotus Holistics Reiki Training offers classes for all levels – from Beginner Student to Advanced Reiki Practitioner, Master and Master/Teacher. Located in Easton, MD, the studio—offering multi-tiered Reiki classes—is an integral part of the community. It is exciting to see those who complete our programs take new knowledge, skill and service back into the community, to their families and neighborhoods.
Some volunteer their services to help those in need in the community (nursing home, hospice, and oncology patients, abused adults and children or animal shelters); others open their own practices; still others become Reiki Teachers—all support and promote a healthy community.
Reiki is a Japanese form of complementary or alternative medicine, developed (or rediscovered)during the latter half of the 19th century. Reiki is a laying-on of hands healing technique that uses the life force energy to heal, balancing the subtle energies within our bodies.
REIKI
What is Reiki Energy?
There are several ways to look at Reiki energy in terms of what it is and where it comes from…
The meaning of this Japanese word is "Universal Life Energy" the same energy call Chi or Prana for other cultures. Reiki is a healing modality where the practitioner channels Reiki energy to themselves or another person, animal, plant, food, etc. Reiki is a gentle but powerful system of hands on healing. It is a system which can easily be learned by anyone to heal. Reiki helps you:
Awaken to your true purpose in life

Produce and achieve all your goals

Heal past traumas, which may be hindering your growth

Discover your own spiritual path

Help your body to heal from physical pain and discomfort

Find, contentment, spiritual enlightenment, and the realization that God is within each of us. (Source, Heavenly Father, Divine, Spirit etc.)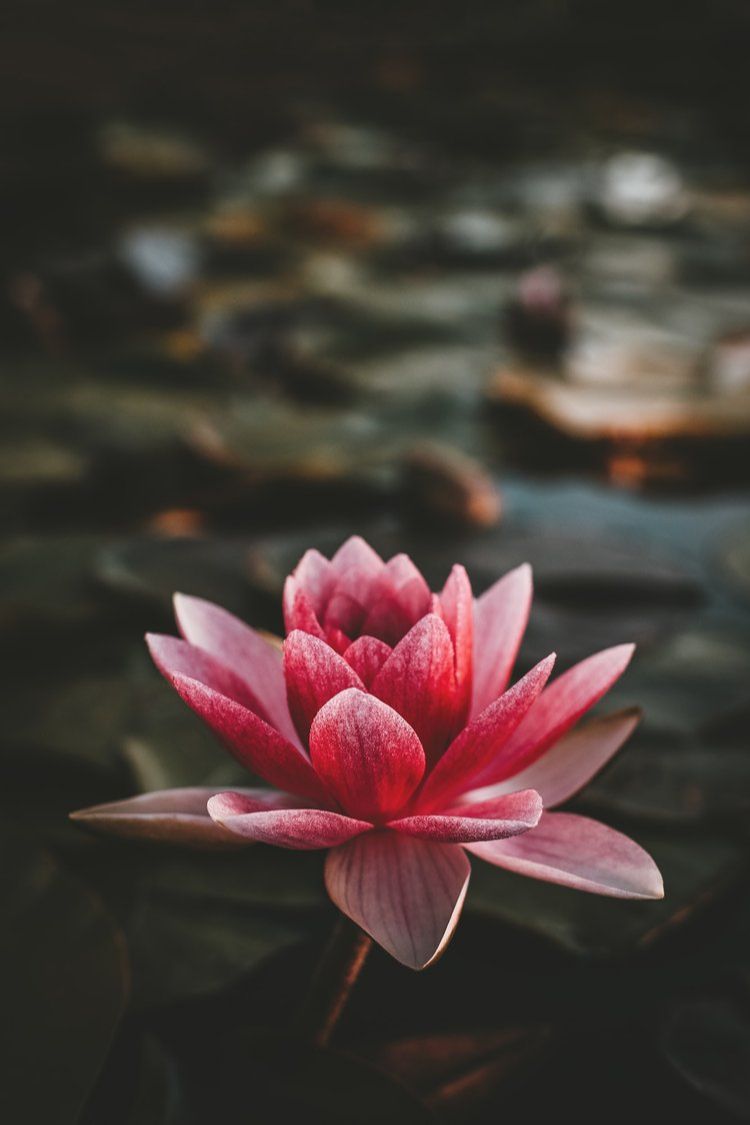 USUI REIKI CERTIFICATION COURSES
Reiki serves as a bridge between medicine, science and spirituality.
All Reiki classes include class manual and certification through White Lotus Holistics. Initiations are given privately with Reiki Master Elizabeth Gere. Students experience both giving and receiving complete Reiki healings and are empowered to use Reiki on themselves and others immediately following the training. Classes are small so that students receive adequate attention and practice time.
"

Elizabeth has been a crucial element of my spiritual development and healing. I have participated in energy healing sessions, guided meditations, and two levels of reiki training. I happily lend this recommendation to anyone and everyone, no matter where you are on your journey. Prepare for good things to come your way.

."

John Marrah, student of USUI REIKI
Introducing
USUI REIKI CERTIFICATION
"Reiki is one of the leading safe Energy Medicine approaches. The study summaries provided by the Center for Reiki Research are the best source for information on Reiki Research." –Norman Shealy, M.D. Ph.D.
In this course you will learn and experience how to:
Ground your nervous system
In order for deep healing to occur, the nervous system must get out of flight or fight and center to a deep, relaxation zone.
This opens the body to receive the healing that is necessary for your unique mind, body and soul.
CLEAR + ALIGN YOUR CHAKRAS
Blocked chi (energy) in our aura inhibits our healing, no matter what diet + lifestyle practices we have.
Reiki restores the flow of chi, simultaneously healing all other bodies (mental, emotional, etc.)
ACTIVATE YOUR INTUITIVE GIFTS
Each of us is born with unique intuitive gifts that connect us to the magical, unseen world.
Learn and unlock your unique gifts that will lay the foundation for your future soul offerings.
CREATE ENERGETIC BOUNDARIES FOR EMPATHS
To maintain a vibrant + strong aura, fortified boundaries must be in place to ensure your energy does not leak or exhaust.
With energetic boundaries, constant cycles of burnout vanish with the power to expand your lifeforce energy.
Here's what you'll learn
WHITE LOTUS HOLISTICS REIKI CLASSES
Topics Covered
USUI REIKI Level I:
Reiki Level I Initiation: three separate attunements which open the flow of Reiki energy within the student.
What is Reiki and how the Reiki energy works
The history of Reiki
How to channel Reiki energy for self-healing & the healing of others
Hand positions for self-healing and healing others
Techniques for tapping into and expanding intuitive, extra-sensory perceptions for use during healing sessions
How the chakras function with regard to healing work and everyday life
Self-healing techniques for expanding personal awareness and accelerating wellbeing
Reiki and spiritual growth
Reiki Level I includes: Level I Manual and certification of Usui Reiki Level I. Initiation into the Level I energies is given privately one-on-one with the Reiki Master. Students are empowered to use Reiki on themselves and others directly following this class, with ongoing further support provided through White Lotus Holistics.
Class Duration: 6-8 hours (full day training with lunch break in-between)
TOPICS COVERED
USUI REIKI Level II:
Reiki Level II initiation: two-three advanced attunements which open the flow of Reiki II energy and activate the power of the sacred symbols.
Ancient techniques for circulating "chi" energy in the body to strengthen the energy field and physical body
Practice working with personal chi energy
Creating a sacred space at home for aid in performing long distance healing and for meditation practices
Ancient Reiki symbols: their names, meanings, and uses
Practice drawing and working with the symbols
Hand positions for long distance & mental/emotional/spiritual healing
Hands-on practice performing mental/emotional/spiritual healings and long distance healing
Reiki Level II includes a Reiki Level II Manual and certification through White Lotus Holistics as an Advanced Reiki Practitioner. Initiation into the Level II energies is given privately one-on-one with the Reiki Master. Students are empowered to use the advanced Reiki techniques on themselves and others others directly following this class, with ongoing further support provided through White Lotus Holistics.
Class Duration: 6-8 hours (full day training with lunch break in-between), plus option for work outside of class.
TOPICS COVERED
Usui REIKI Level III / MASTER Class:
Reiki Level III / Master is offered to select practitioners who would like to become Reiki Masters. Reiki Level III represents a significant shift in the practitioner's journey as he/she commits to helping others learn how to channel healing energy. Reiki Level III brings to the practitioner greater awareness and empowerment in many levels of life and provides a spiritual mission to spread healing through Reiki.
Review of Level I & II Reiki Techniques & Symbols
Introduction to Reiki Mastership & General Guidelines
Common concerns/questions with regard to Level I & II Reiki
Advanced information regarding performing Reiki healing sessions
How chakras relate to Reiki healing
Level III information
Master symbol--practice drawing and applying symbol
Reiki Mastership Initiation/Attunement
Common concerns/questions with regard to Level III Reiki Mastership
Manifestation techniques and general metaphysical principles that support Reiki
Building a Practice as a Reiki Master
Reiki Level III includes a Reiki Level III Manual and certification through White Lotus Holistics as a Reiki Master. Initiation into the Level III/Mastership energies is given privately one-on-one with the Reiki Master. Students are empowered to begin building a Reiki practice directly following this class, with ongoing further support provided for new Reiki Masters through White Lotus Holistics.
Class Duration: 8-9 hours (full day training with lunch break in-between), plus optional work outside of the course.
TOPICS COVERED
Usui REIKI Master/Teacher Level Class:
The Reiki Master/Teacher Course Training is designed for the Reiki Master who is ready to take his or her Reiki practice to the next level. This class is offered to select Reiki Masters who would like to become teachers of Reiki.
With the Master/Teacher Reiki class attunement there is an added level of responsibility that is passed on to the initiate, as we are connected or bonded to those we attune to Reiki and teach; this added level of responsibility is not for everyone. Even if you decide not to attune others or teach Reiki courses yourself, you have a responsibility to practice and share Reiki, spreading the healing Reiki energy. Of course you will want to share—in addition to being healing, harmonizing, and balancing—Reiki is fun!
Usui Reiki Level I information: How to teach Level I and initiate others into Level I Reiki energy
Usui Reiki Master/ Teacher symbol and final attunement
Common concerns/questions regarding Level I Reiki
How to structure & teach a Level I Reiki course
Practice performing attunements/initiation at all levels
Pre-Attunement/ Initiation/ Post-Attunement processes
Discuss how to build and grow a thriving Reiki practice
Reiki is a method of amplifying your inner healing energy, which is known as "ki". Healthy "ki" nourishes your physical body, and helps to balance mental and emotional energy. Many people also find that Reiki is a form of Divine healing love which helps them deepen their awareness of their innate spirituality.
Usui Reiki Master/Teacher Level includes a Master/Teacher Level Manual and certification through White Lotus Holistics. Initiation into the Teacher Mastership energies is given privately one-on-one with the Reiki Master. Students are empowered to teach & initiate others into Reiki and to build a Reiki practice directly following this class, with ongoing further support provided for new Reiki Master/Teachers through White Lotus Holistics.
WHAT CAN I EXPECT AFTER ATTUNEMENT?
The 21 day Reiki attunement 'Healing Process'
(you may experience)
As the Reiki energy circulates through your body over the next few months, your energy field and physical body will be majorly adjusting and just with any healing there may be an 'adjustment period'. Many Reiki practitioners have experienced strong emotions and healing during the first 21 days following their attunement, some are not as sensitive to it. This is literally the Reiki energy increasing your consciousness and raising your vibrational frequency. The powerful, wise Reiki energy knows when you are ready to heal.
Since our bodies have seven major chakras, or energy centers, during this 21 day post-Reiki attunement period it is said that the Reiki circulates through each of the chakras for three days.
So, for example, as the Reiki energy circulates through your Manipura chakra, (your chakra of personal power, will and self-esteem), any issues you may have surrounding this area could arise.
Most of us here can attest to the 21 day healing, and were shocked at how the Reiki energy really did move like clockwork every three days to the next chakra (and corresponding issues). –You will get through it! It is extremely temporary, and just knowing you are going through this process will hopefully make it easier. One woman here didn't know about the 21 day period until we explained it to her! She had to go through the 21 days thinking she was crazy. Therefore, we want to make sure you know about the possibility, but also that you stay open to the fact you may not experience it. Either way, know you are healing in some way.
Tips for a smoother post-Reiki attunement process:
Keep a journal about your experiences.

Writing is therapeutic in so many ways. It helps you get your feelings out so they are not stored in your body as energy blockages you don't want.

Communicate your experiences with the Reiki Master teaching your Reiki training class.

Whether your Reiki training is in-person or an online Reiki class, you should still have the full support of the Reiki Master teaching the Reiki course. They have undoubtedly gone through the same process you are, and your Reiki class should include their support as part of the deal. Getting input from someone who has been there and gotten through it can be quite valuable.

Remember…the Reiki light is healing your body, even if it doesn't feel like it!

Remember that this experience is just a part of your healing and growth on your walk and afterwards you will be stronger and better prepared to help others on their path as well.
Aarti says:
"I have worked with Elizabeth for several years and have valued each session with her. From clearing negative energy to helping set intentions with my pregnancy she was able to help and guide me. Liz is very intuitive to meeting the needs of each session and her space feels very therapeutic and positive energetically.."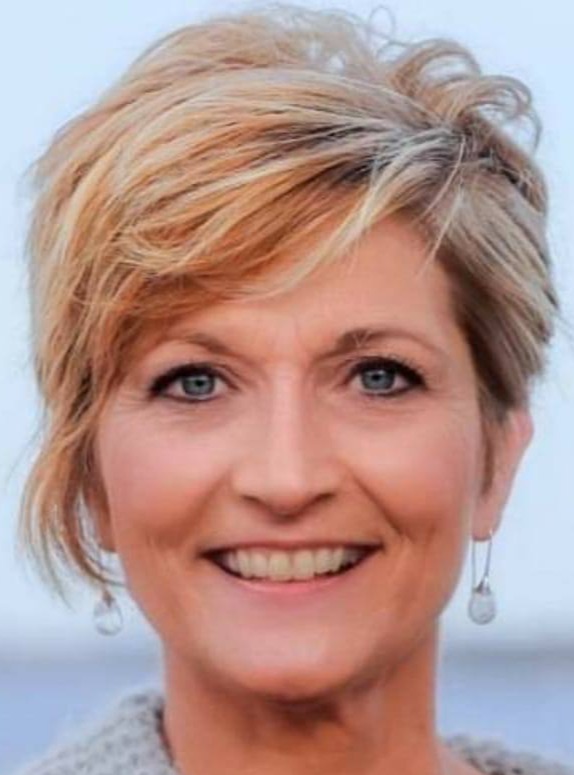 Lori says:
"Heart-centered, thoughtful, genuine, compassionate, a true healer. These are a few of the words that come to mind when I think of Elizabeth. Anyone looking to heal, ground, understand and support their personal growth would benefit from working with her or taking one of her classes. I am grateful that I took the leap of faith and scheduled my first session over 8 years ago. I've been a fan ever since. The energy work has truly made a profound impact on my life. 5 stars all around !!"
Ready to
achieve your goal? Choose your class:
||| Non-refundable deposit due 3 wks prior to class: 
($444 | $555 | $777) 
And there is more!
When you enroll, you'll also get these awesome bonuses:
MAGIC
Step into your MAGIC as an Intuitive Energy Healer
Learn shamanic & therapeutic uses for crystals in your intuitive work. We will discuss pendulums for chakra evaluation as well as protection and mediumship techniques if you wish to expand your practice.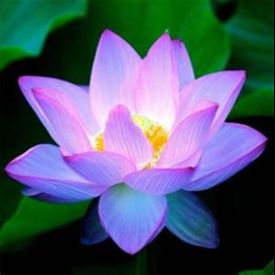 SPIRIT
Build a profound relationship w/ your SPIRIT team
You are not alone on this journey. In fact, you have a whole team of
angels and ancestors waiting to communicate with you and send you
gifts from the divine. Learn tools and techniques for building this
profound relationship.
BUSINESS
How to create & run your own Spiritual Business
Your intuitive gifts are the soil for your future spiritual business. Learn
how to start sharing your intuitive gifts with your soul community and
start receiving abundance for them.
Join our free community
The Aura Room
™
Join the free AURA Room™ community to discuss all things spirituality, wellness, magic, intuition, business, holistic psychology + MORE ...
ACTIVATE THE ANCIENT POWER + SACRED WISDOM YOU'VE HAD WITHIN YOU FROM THE VERY BEGINNING
ENROLL NOW →
Meet your teacher
WELCOME BELOVED

— I'm Elizabeth Gere, and I'm so glad you're here!
I'm an Intuitive Energy Therapist, Shamanic SOUL Medicine guide, and Ayurvedic Wisdom Keeper. I've been walking this path for 17+ years, facilitating groups and sacred healing circles, several online courses, and now international retreats.
As a female entrepreneur with a background in clinical psychology, Integrative SOUL + business coaching, shamanic + energy medicine healing, meditation, and community building, I have a unique understanding and keen ability to catalyze DEEP growth for my clients.
I support visionary beings doing game-changing work—whether it is inside your company, through entrepreneurship, in your art + activism, or through your own SOUL growth + expansion.
We gather diverse groups of SOUL-full humans—we join together, we rise together, and we bring our healing light-force into the world in our own unique ways.
But it wasn't always this way...
Hello, beautiful being! Are you intrigued by the mystical world of energy healing? Let's dive into the magical realm of Reiki, an ancient healing technique that taps into the power of universal life force energy.
Reiki, originating in Japan, is a gentle, non-invasive practice that channels the energy flowing within and around us. Think of it as an invisible, cosmic current that weaves through every living being. When our energy flows harmoniously, we feel vibrant, healthy, and balanced. However, life has a way of throwing curveballs, which can cause our energy to become blocked or stagnant. That's where Reiki shines!
​Reiki practitioners serve as conduits for this universal life force energy, directing it to clear blockages and promote healing on physical, emotional, and spiritual levels. By placing their hands on or above specific areas of the body, they help restore harmony and balance within the recipient's energy system.
This is possible for you too.
"REIKI helped me in every area of my life."
1. Join US
REIKI is now offered at 800+ hospitals in the United States as it has been shown to speed healing.
2. Dive in and take action
It has been proven effective when compared to placebo in reducing stress in studies
Trust your Intuition
Meet Your Guide, Elizabeth Gere
Elizabeth has a M.A. in clinical psychology & after practicing for 9 years decided to begin a journey as a certified Transformation Coach. She is a 500 hr Yoga + Vedic Meditation Instructor, Shamanic Energy therapist, and Reiki Master. Elizabeth has been an intuitive healer for 17+ years and has guided 100's of people to heal their body, mind and spirit on a deep, transformational level and step into their purpose. Learn more about her story of stepping into her power as an intuitive healer.
HAVING REIKI IN YOUR STRESS-MANAGEMENT TOOL BOX IS LIFE CHANGING!
By the end of this training you can have:

:
Stronger intuition so you can learn what you need to do in order to feel your best every day.

Better sleep & ability to relax so you don't flip out on your family at the end of your work day

Ability to channel Reiki for yourself so you can receive the long term benefits like reduced inflammation and physical pain, decreased stress, lower levels of anxiety, and more!

A solid understanding of the science behind how Reiki works so that your brain can get on board with what your intuition already knows to be true

More agency over your health and wellness knowing you have a lifelong tool to help your body, mind, and heart heal faster
As you learn and grow, not only will you gain the skills to facilitate healing in others, but you'll also embark on a transformative journey of self-discovery and personal growth. Are you ready to embrace the healing power of Reiki and unlock your full potential? The journey awaits!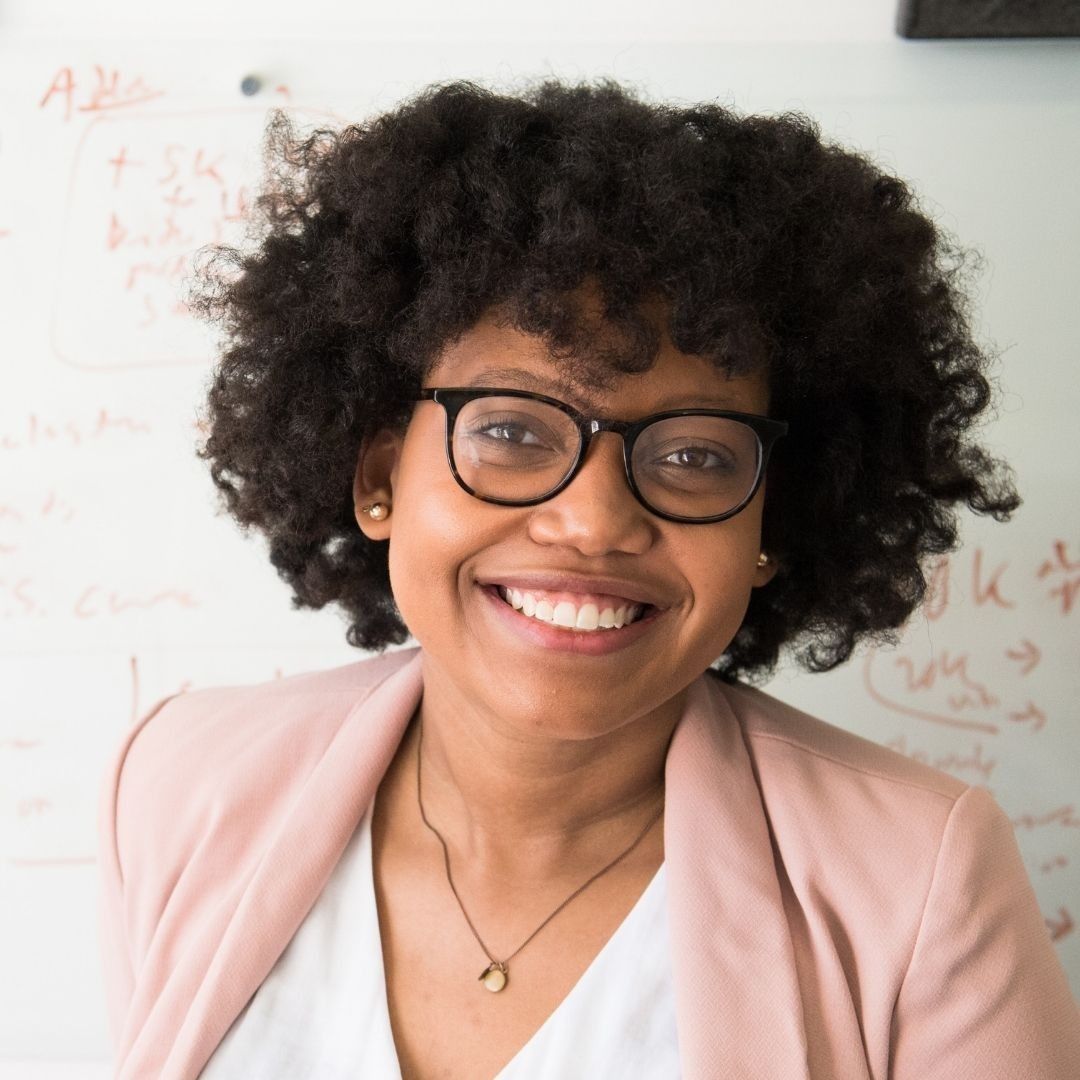 Lauren achieved this amazing result:
"Working with Elizabeth is an incredible gift. She is a true healer of mind, body and soul. After only a few remote sessions with her, I can speak with confidence that her abilities are most powerful. She works across levels of healing that I cannot translate to words, yet I can attest with the tangible results in areas of my life that have drastically improved."
Jocelyn achieved this amazing result:
Elizabeth takes the utmost care to ensure you'll receive a beautiful healing experience. I have been enjoying healing sessions with her, twice per month for many years now, and I know these sessions provide significant support for my physical, mental, and emotional health. She is very intuitive as well and can offer guidance or insights around the big decisions or challenges in your life. I cannot think of anyone else I would trust more with my health and wellbeing. Thank you Liz for all that you do!!
REIKI ALLOWS YOU TO RELIEVE YOUR PAIN, STRESS, AND ANXIETY AT ANY MOMENT…
WITH JUST YOUR HANDS
ANYONE CAN LEARN THIS REMARKABLE PRACTICE, LET ME SHOW YOU HOW!
Elizabeth is an International SOUL Alignment guide, Energy Therapist, spiritual teacher, speaker, and writer. Her work has brought comfort, healing, and hope to those who seek her intuitive guidance and insight.
ENROLL NOW →
Frequently Asked Questions
How is a Reiki Treatment Given?
Where Does Reiki Energy Come From?
How Can I Experience Reiki?
What is a Reiki attunement?
Are there studies showing Reiki's efficacy?
Real talk, my friend
It's your time to do this thing you really want to do.
After training you will be well prepared to include Reiki in your daily routine: supporting the health of your mind, body, & spirit for the rest of your life!
So, what are you waiting for? Get ready to level up your spiritual game with my Reiki training and certifications. Becoming a Reiki student is not only beneficial for your spiritual growth and development, but it's also a fun and enlightening journey that will change your life.
Here's what's waiting for you on the other side:
Awaken your intuition and deepest, most innate, knowing

Get grounded to be able to sustain your thriving practice

You'll learn wisdom specific to Elizabeth and her techniques that you just won't get from another practitioner
Angela achieved this amazing result:
"I could not be more thankful to Elizabeth for the amazing healing and pain relieving session today. I was experiencing hip and some back pain; stressed and tired. After my session I felt I had slept for hours and I was at peace. No pain! I am so grateful and will be back."
Kara achieved other amazing result:
"Elizabeth helped my daughter through a very difficult time. Doctors could not figure out what was wrong but she did. I believe God led us to find her. We are blessed to have her sweet spirit in our community!"